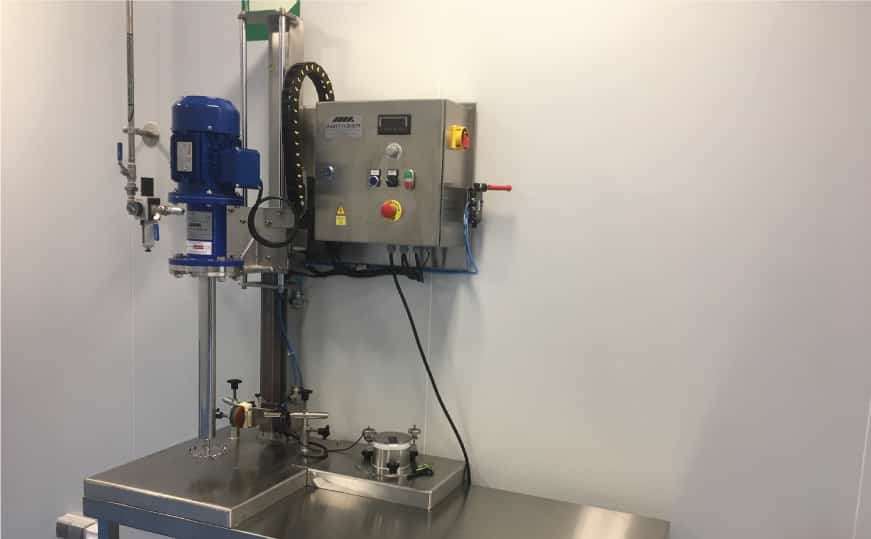 SEVERAL VESSEL AGITATOR
In Agitaser, we are adapting to our customers' needs. We have developed a new kind of agitators, able to work each one in several volumes, from 250cm3 to 15l (according to our customers' technical specifications).
We have designed as well a new laboratory elevation system, a pneumatic one, able to mix in different capacity vessels. According to the current CE marking and health and safety regulations, the agitator is provided by several safety sensors. In case our customer required it, this model also can be built for work in ATEX zones.