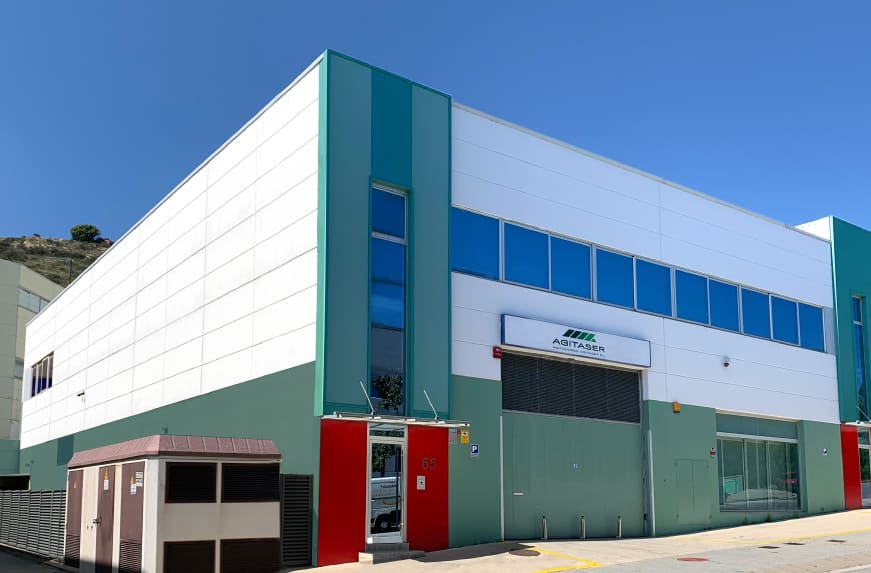 NEW AGITASER FACILITIES
Last September, Agitaser moved its industrial activity to new facilities that will enable it to continue to advance and expand its operations. Agitaser's 1,300 m2 of new facilities increases its space distribution, both for manufacturing and for carrying out tests and quality checks on the machines we manufacture. The quality, production and administration areas have a space according to their needs.
We continue to offer the best service to our clients by optimising our manufacturing processes and creating ideal spaces for our collaborators.